Nov 16, 2020 11:14 AM Central
Keri Brewster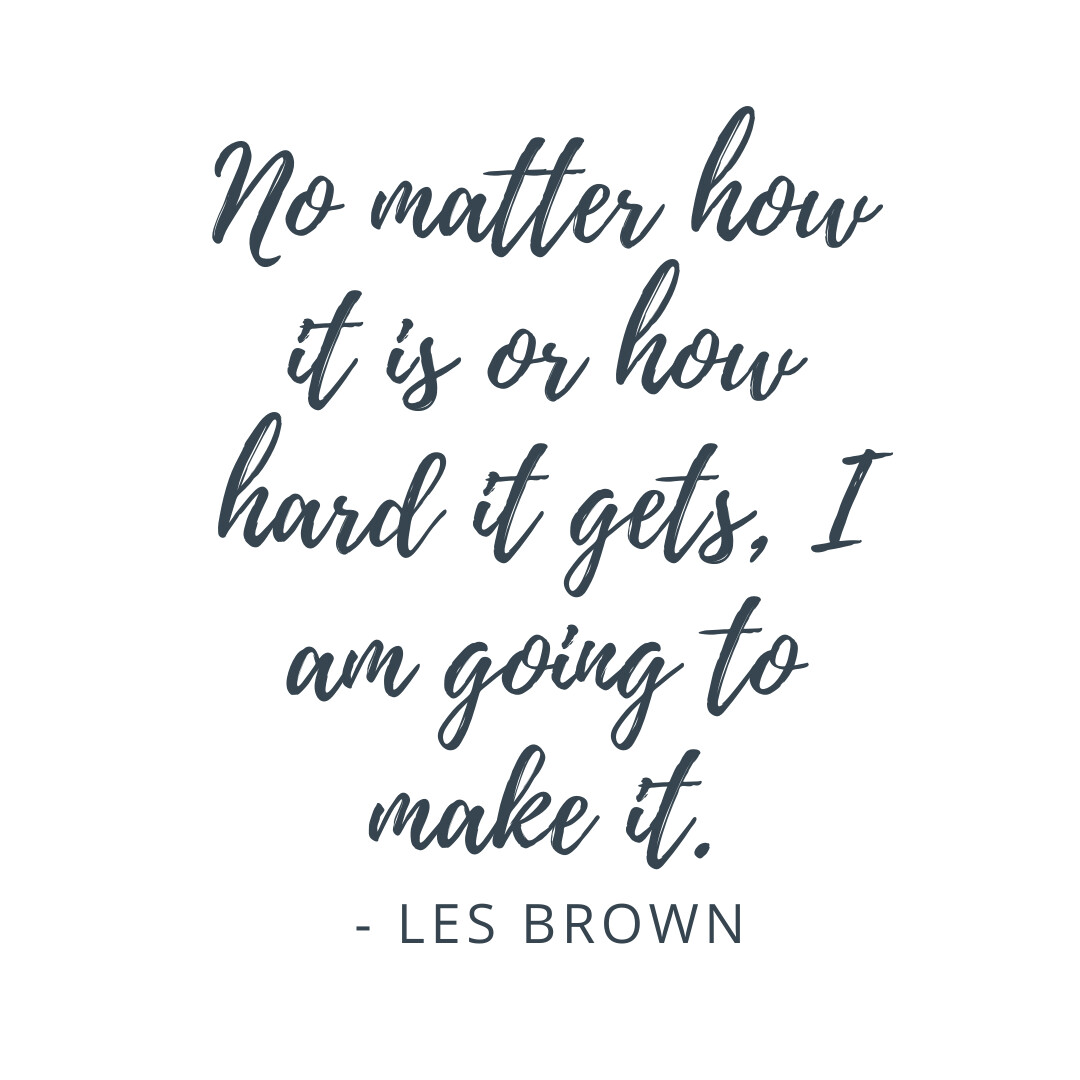 I remember early on hearing from people further down the road than me telling me, "you didn't get sick overnight and you won't heal overnight. No matter what, KEEP GOING." I don't know if I didn't take them seriously or wasn't truly ready to hear that, but it's 100% true.
When you're at the point of having an autoimmune condition or chronic pain, you're going to have to put in some work, and there is no magic pill. I hope that's not too much of a downer to start with, but I don't want to BS you. I want you to know right off the bat that you will be challenged, you will want to quit, and you may stop and start a few times. This journey is HARD and, at times, can be the most confusing and frustrating process you'll ever go through.
The most important thing to remember is to never give up.
So how do you do it? Is there a system to follow, a checklist, or a roadmap? Well, yes and no. Because we're all so individual and things can manifest in our bodies in different ways, there are some things that anyone can do. Some pieces require more attention. Clear as mud? Let me explain.
I always begin this conversation by talking about habits. I prefer habits over goals because once you establish a routine, it's still with you. A goal can be moved and changed in a way that may not bring about the change you need to feel better.
How to start a new habit? James Clear, author of Atomic Habits: Tiny Changes, Remarkable Results, says that habits that stick start by identifying what's in your individual 'habit loop'. The Habit Loop consists of 4 parts in this order: Cue, Craving, Response, and Reward. I'll let him explain this in more detail here.
This is so important because once a habit is established, it becomes part of your routine. And once it becomes a part of your daily life, you no longer have to rely on willpower or motivation, which removes a HUGE weight off your back that you don't need when you're healing.
Something else that helps emotionally more than anything else is reading my Bible and praying. While that may not be for everyone, it is THE thing that keeps my mind focused and priorities straight. And on those awful pain days, I can cry out to the Lord, and He comforts me.
My growing community of fellow spoonies is the best on those days too. They encourage me that today is today, and tomorrow can be better. If you don't have support at home, I encourage you to seek others who are on the same journey. I have a fantastic community that I'd love to plug you into, and it's totally FREE.
If you are struggling to keep going, feel free to reach out to me, and let's chat. I know how lonely chronic pain can be and how it can feel like no one cares or understands. Please don't let that be you. I'm here if you need to talk.