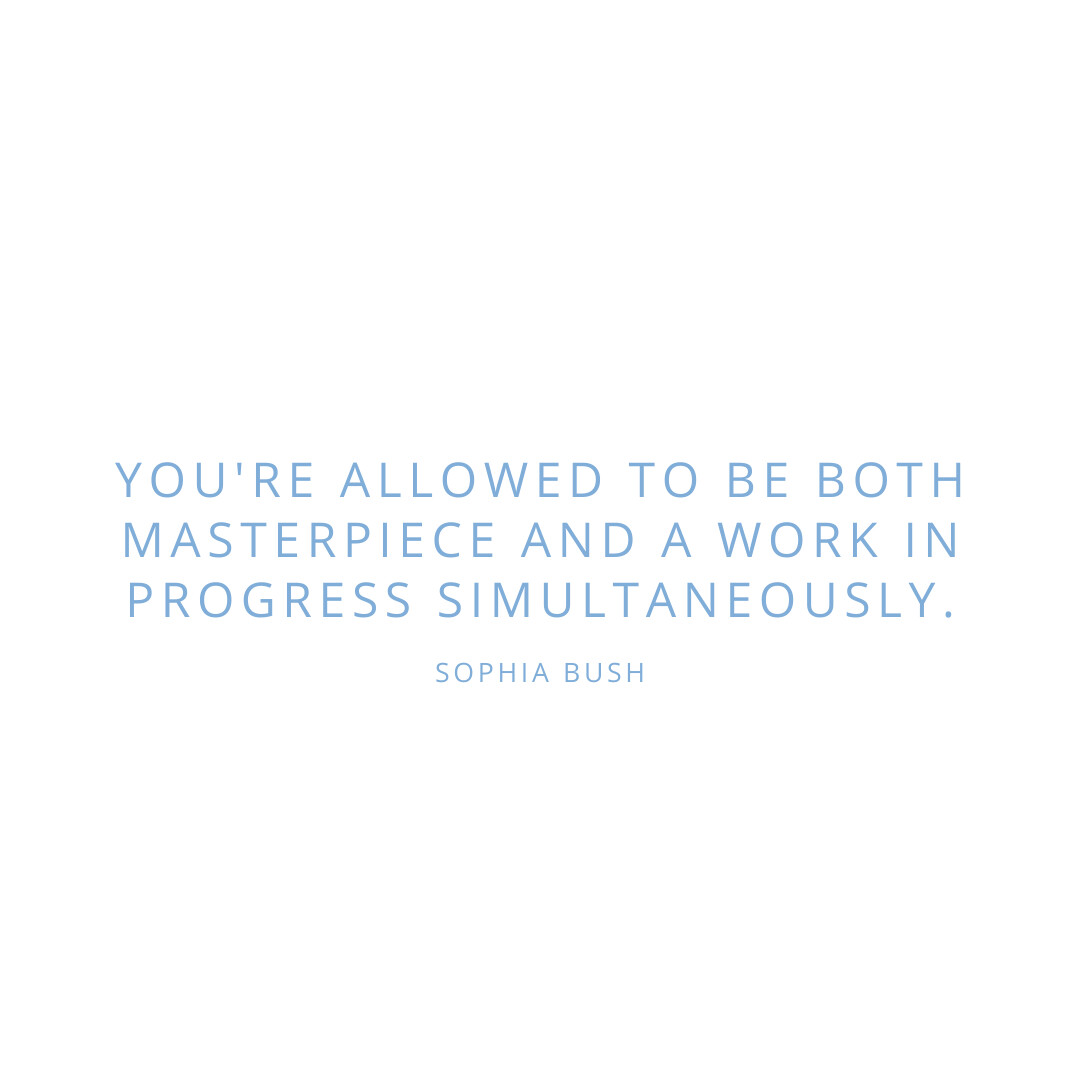 The one thing I see my clients do over and over again is looking for the quick fix that will also magically heal them. Friends, I cannot tell you how much this breaks my heart. The worst part? There are people (and companies) out there that are more than happy to profit from their desperation. And THAT makes me angry.
So how do you stop falling victim to this? Easy, start doing your research. Look for those who take a balanced approach to treatment, who's been where you are, and who understand that outside of a miracle or Jesus, there's no cure for autoimmune disease. That last bit may be hard to hear, but it's so important. I didn't really see much progress until I sat with that and processed through it.
Does that mean that you're doomed to be in pain, have fatigue and brain fog, and feel like the StayPuf marshmallow man the rest of your life? Of course not! What it does mean is that once you've been diagnosed, you now fall into a life of symptoms management. You may very well even go into remission -which is wonderful!
But none of that happens overnight. Are there things that make us feel better quickly? YES! My Celebrex helps me reduce inflammation and joint pain when I wake up so that I can do what I need to do. It doesn't heal my RA or the cause of my inflammation though.
How do you begin the work of going from a quick fix way of thinking to one of endurance and patience? The first step is to recognize or bring awareness to the fact that there is no quick fix. You can't fix what you don't acknowledge, right?
Once you do that, you can start to research ways of getting to the root cause of your symptoms. Healing is not linear, which you find out more and more as you travel this journey. I literally started my search on Google (but maybe Duck Duck Go is better nowadays) and I started looking for people who'd managed their symptoms naturally.
Many of them worked with a chiropractor, naturopath, or a health coach to begin to unpeel the onion layers of root cause work. If you are tired of feeling tired, if you want to improve brain function and your memory recall, if you want to start seeing less inflammation and pain, and you are willing to do what it takes to begin to heal, set up a
free discovery session with me
. Let's get you some relief and create a plan to help you thrive with chronic pain.